When you know what your dream job is, but aren't sure how to get it, we can help.  The career you want is the one you have passion for and find enjoyment doing.  It will provide you with work/life balance and you'll enjoy work!  This being said, the path to land your dream job doesn't just happen.  Having your ultimate career fall into place will only happen through time and effort with goals, planning and direction.
Here are seven steps to land your dream job:
1. Make Sure It's Really your Dream Job
As you are starting your job search, take time to build a vision of the career you want.  Like a vision board, think big!  Know what you want – what gives you purpose, where you see value, want do you want to do?  After deciding on your career, speak to people you know and respect in the field. Ask them about their jobs, what they enjoy about their job and their career path.  Before doing these interviews, have a set of questions prepared and make notes to be able to refer to in the future. If possible, ask to shadow this person at work, or to volunteer with similar companies.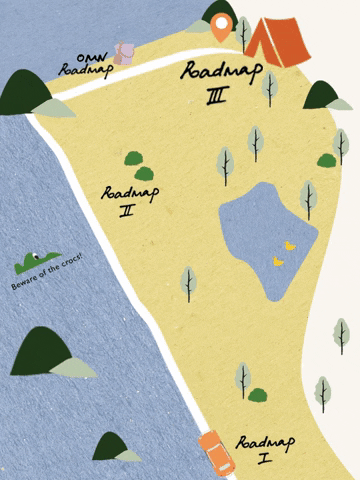 2. Create a Career Roadmap to Land Your Dream Job
Like all smart executives, to achieve your career goals you must start with a plan.  Begin with the end in mind, and imagine where you want your career to lead you.  Determine positions (job titles, duties, responsibilities etc.) and check points that you will pass along the way.  Your roadmap should outline each step as your career progresses.   
Your career path may include internships, entry level positions, or volunteer work as well as continued education or certification to gain skills and experience as your career develops.  Getting hands-on experience is imperative. It proves to hiring managers that you've experienced — not just read about — everything you need to know for your ultimate gig. It'll also confirm your career choice to yourself. 
Make your career roadmap even more worthwhile by estimating how much time you should spend in each position. Review job descriptions and look for things you can do if you are looking for advancement, promotion or increased salary.  
Some goals will be easier to achieve, and some will be harder, but you will be forced to stretch, and that will advance you in your profession.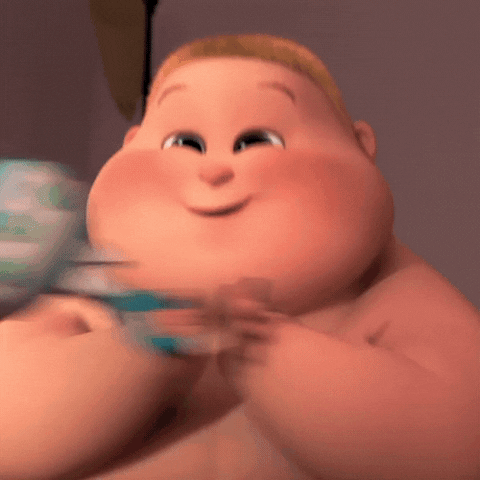 3. Be the Person You Would Want to Hire and Work Your Way Up
In starting your new career journey, you may not have experience under your belt, so add value by being a "Rockstar" employee.  Get to work early each morning, maintain a professional appearance and be positive about your day ahead.  Ask questions, read and become involved with your industry. Ask for feedback and take time to learn how to be a better employee.  After employee reviews allow time to review and reflect on your Career Goals and Roadmap to ensure that you are headed in the right direction. Doing this will help you develop your skills and become an expert.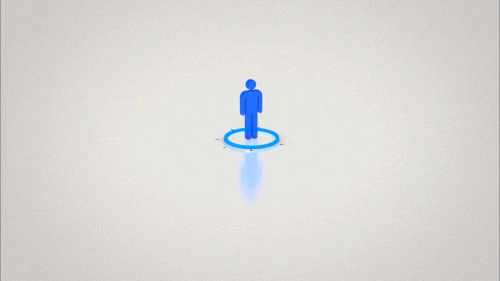 4. Grow Your Network
Go to your network for receiving and giving career advice.  You can do this through social media, as well as professionally. With LinkedIn I recommend you value the quality of your network over quantity. Start by connecting with people you know and trust; friends, colleagues, teachers and supervisors etc.  This will allow you connect personally and start conversations, whether it be to say hello, ask for a job recommendation or for advice.
The next step after building contacts is getting out and meeting with people.  This can be done by going to networking events, attending trade shows and industry events, as well as conferences. This also includes meeting contacts face to face (perhaps over coffee or lunch). 
5. Partner with an Employment Agency
There are a number of reasons to work with an Employment Agency. Employment agencies can help you land your dream job by:
Allowing you to access their broad pool of clients and positions they are hiring for

Being a second set of eyes finding jobs for you

Providing assistance with interview tips and preparation 

Providing assistance with salary negotiation 

Providing insight to the culture of the company that is hiring

It is free, there is nothing to lose!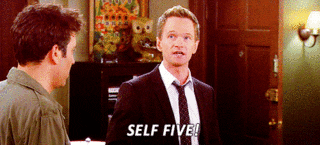 6. Craft your Personal Brand
You have your own story to tell, which includes goals, skills and expertise; this is your identity and value add.  In starting to create your personal brand consider the following about yourself:
Who are you – areas of strengths and expertise, what are you passionate about?

Decide what you want to be known for – this is your roadmap  

What is your value proposition?

What industry do you want to work in?
Your Personal Brand is generally one or two sentences, creating a statement of who you are, like a catchphrase with flare.  I like to think of it as your elevator pitch.  
7. Before an Interview Prepare Creative, Insightful Questions 
Although you are the person being interviewed, take the time at the end of the interview to ask questions. It's important to determine if this job opportunity that will lead to your dream job. When asking questions in a job interview, make sure they are tailored to the job that you are interviewing for. Here are a few examples you can prepare specific to the job you are considering:
Is there anything about this position that wasn't advertised that you are looking for?

What is the most important thing I can do to be successful?

In this role (at company ABC) how do you evaluate performance?

What is the key to succeeding in this role?

Tell me about the team I will be working with?
With these interview questions you will confirm your interest and professionalism.
If you have questions, feel free to email Andrea directly at Andrea@careercontacts.ca or visit our job board for current employment opportunities.
Now, get out there, and land your dream job!